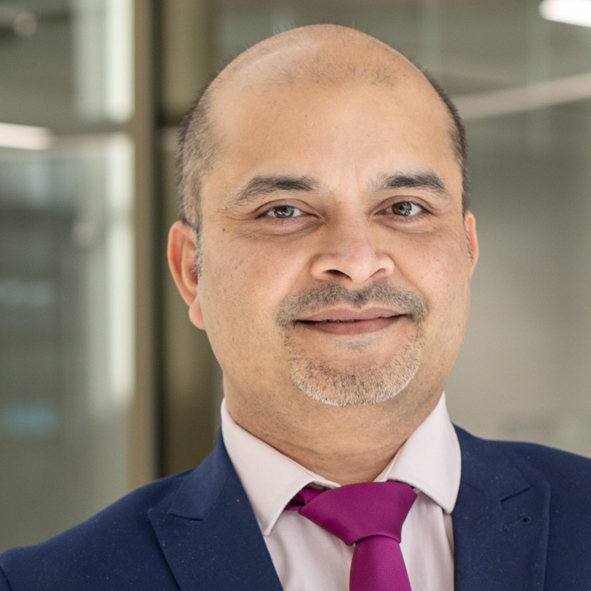 Professor Chatterjee is currently the Dean of Digital Transformation at The University of Leeds. He is also a Professor of Digital Health and Education, School of Medicine, The University of Leeds and a Board Member for Medilink South West Board. He is also the Trustee and Chairperson of the South Asian Society of Devon and Cornwall and was a member of the Royal Cornwall Hospital Trust's Digital Transformation Board.
Arunangsu comes from an extensive research background. This includes the development and evaluation of digital technologies in health and education, exploring and addressing evaluation challenges across distributed digital ecosystems as well as the impact of culture on inclusive innovation using participative design thinking approaches.
Arunangsu covers the remit of Finance, Digital, People and Performance in his non-executive member role for the intergrated care board.
'It is an absolute honour to be able to join NHS West Yorkshire Integrated Care Board at this historic juncture and to contribute to an already strong partnership. I have been particularly drawn by the unequivocal and passionate desire by board members and system leaders to drive improvements and innovation across population health whilst tackling health inequalities by addressing social and economic determinants of health. I'm looking forward to working collaboratively and inclusively with the board and wider stakeholders.