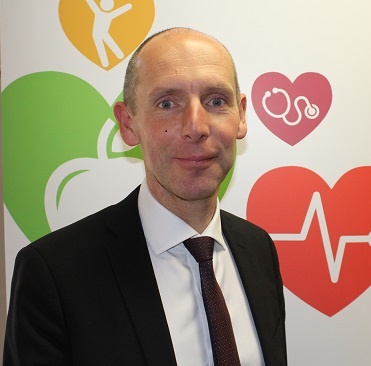 Jonathan is the Integrated Care Board Director of Finance, following his role as Chief Finance Officer and Deputy Chief Officer for NHS Wakefield CCG since May 2018. During this time Jonathan was also the West Yorkshire Partnership Lead Director of Finance.
Under his leadership, the Directors of Finance and Chief Finance Officers have worked together as part of the West Yorkshire Finance Forum to manage our collective resources. This has led to many successes, including the securing of over £300m of additional capital resources for West Yorkshire as part of a collective bidding process and delivering a balanced financial position across the NHS in 2019/20 for the first time in many years. Key to this success has been the development of a collaborative and partnership culture amongst a range of colleagues.
In his new role, Jonathan will be leading our finance directorate, working closely with partner organisations and with the support of the independent non-executive director finance role for our integrated care board. As a member of the board, he will hold collective responsibility with directors for our financial performance.
"I am absolutely delighted to be joining the West Yorkshire Integrated Care Board at this pivotal time. I have seen the real differences that can be made for our populations and patients from working in partnership at West Yorkshire and place, and how we manage our resources can make such a huge difference."